Interview Preparation 101
Let's start with the basics to get you prepared for your next big interview! Learn how to prepare for common job interview questions and how to research all the information you need to really impress on interview day.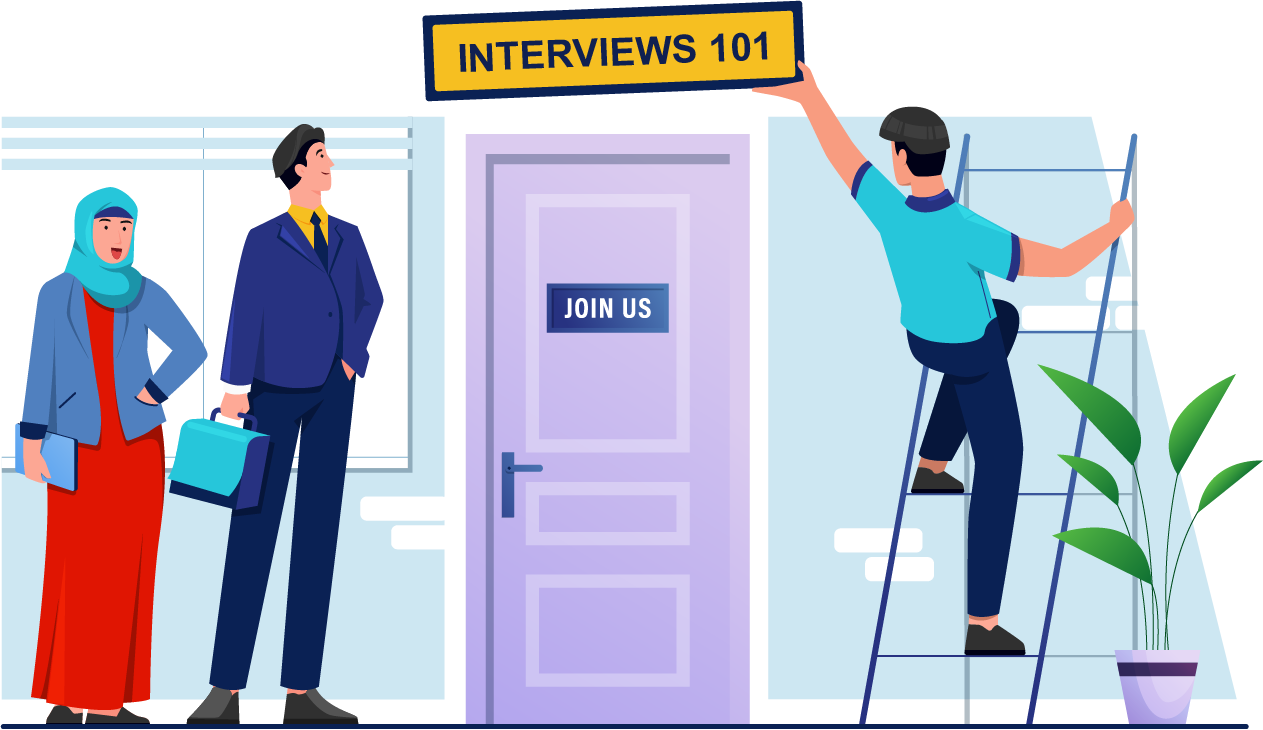 Job interview preparation is important because job interviews are unlike any other conversation you have in your daily life.
In a job interview, you are essentially put on trial, having to prove your competence, reliability, and skillset while also putting a myriad of potential concerns to rest in a short, professional conversation with a stranger.
There are expectations, unwritten rules, and certain protocols to be followed on interview day. When it comes right down to it, are you ready?
If you're not, you will be. We've got all of the information you need to know to be prepared for your next job interview.
Chapter 1:
How to Prepare for Job Interview Questions
Unless you've discovered a way to travel into the future or have inherited a potentially magical crystal ball, there is no way to determine exactly what questions you may be asked.
You can, however, make very educated guesses.
Every interview is made up of a few key categories of questions. You can expect you will be asked questions from any (or all) of these categories.
Behavioral Questions
Behavioral questions are the most common interview question there is. They are asked to try and get you to illustrate how you have demonstrated certain competencies in the past as an indication of the kind of performance your new employer can expect from you in the future.
Behavioral questions usually start with something like, "can you tell me about a time you…" or "give me an example of…" and ask you to show certain competencies in action.
The dreaded questions like, "what is your greatest weakness" and "where do you see yourself in five years" are behavioral questions.
Resume Questions
Resume questions are questions that are asked about the information you provide on your resume. You should be prepared to talk about anything you've included in your resume and cover letter in the interview.
It can get tricky when there are things to explain such as long gaps between jobs or jobs held for a short time.
Some employers may see these things as potential red flags, so be prepared to talk about them in a calm, reasonable, and non-defensive manner.
Potential Red Flag Questions
Speaking of red flags, your interviewer will be following up on anything in your application documents or conversation that may be a potential red flag for them.
As we just discussed, these can be things on your resume or concerns about your availability, work ethic, commitment to the company, or anything else in your interaction that may have caused concern.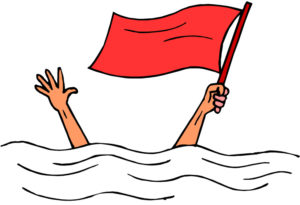 If your interviewer keeps circling back to a particular point or asks you to elaborate further on something you've said, know that they are probably concerned about it and take it as your opportunity to lay their fears to rest.
Technical Questions
Technical questions will vary depending on your field, but they are asked in order to get a feel for your skill level with certain technical job requirements.
For instance, you may be asked to describe your experience using a certain software or program, asked if you are comfortable and experienced with certain tools, and may possibly even be given a test to illustrate your skills in these areas as a part of the interview process.
Personality/Getting to Know You Questions
These types of questions can throw you off a bit, so they are important to consider in your interview preparation. In fact, they are somewhat designed to. Seemingly bizarre questions like, "what color is your mind?" are asked to gauge how you respond when thrown off course and can give insight into your creativity and how your brain works.
Most questions in this category are things like, "what was the last book you read?" or "what do you like to do for fun outside of work?"
Be honest when answering, but know that answers that contain things that are illegal or show questionable ethics and judgment will probably not go in your favor when trying to impress your interviewer.
Ready to land your Dream job?
Chapter 2:
How to Prepare for a Job Interview
Job interview preparation isn't just about practicing the questions you'll be asked (though that's a very, very important part!). It also involves having a few things in order so that the day goes seamlessly and you make a wonderful and professional impression on your interviewer.
Job Interview Documents
All of your job interview documents should be up to date and ready to go by the time you begin applying to jobs. These documents and profiles include: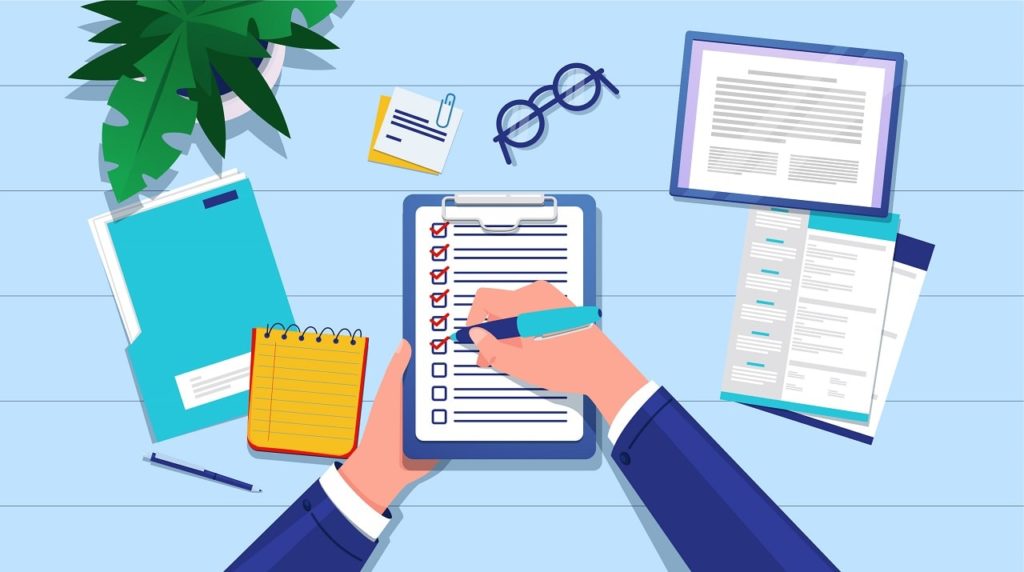 Cover Letters
Cover letters are often your first point of contact with the hiring manager. It is your opportunity to briefly introduce yourself and discuss why you are the best fit for the position without repeating your resume.
Often, hiring managers will ask for specific information to be included in your cover letter. These instructions should be followed carefully, as they are often used as a means of determining if you can follow directions and pay attention to details.
If you are not given any instructions for your cover letter, there are a few things that are considered best practices that you should include.
Your name/location/time zone
Specific details of your experience ("skills" isn't detailed enough)
Describe yourself and your experience using powerful vs. passive language
Make it about them and how you can achieve their goals
Do not be lengthy, a couple of paragraphs should be more than enough
Resumes/CVs
Your resume (or CV) is a condensed overview of your work history. There are many templates and layouts you can choose from, but there are some formatting and content rules that should stay the same no matter how your document is designed.
LinkedIn Profiles
Increasingly the LinkedIn profile is replacing the resume in job applications. It is often acceptable to only send a LinkedIn profile, though many applicants submit both: a resume and cover letter as well as their professional profile.
The job description will again be helpful here, as many hiring managers will tell you if they want a resume, LinkedIn profile, or both.
Employers often use LinkedIn as a way to verify that you are who you say you are. For this reason (as well as the many professional and networking opportunities LinkedIn can provide), you should start a LinkedIn profile as a part of your interview preparation (if you don't already have one).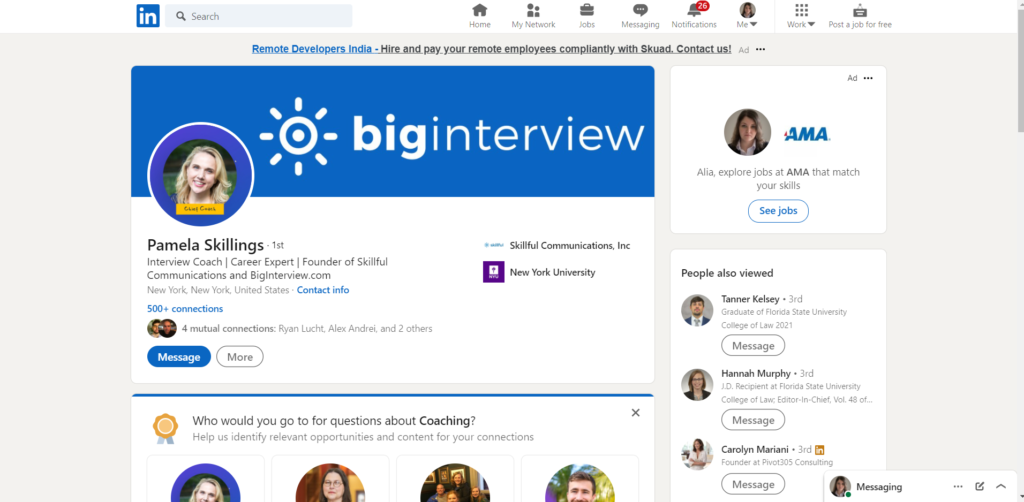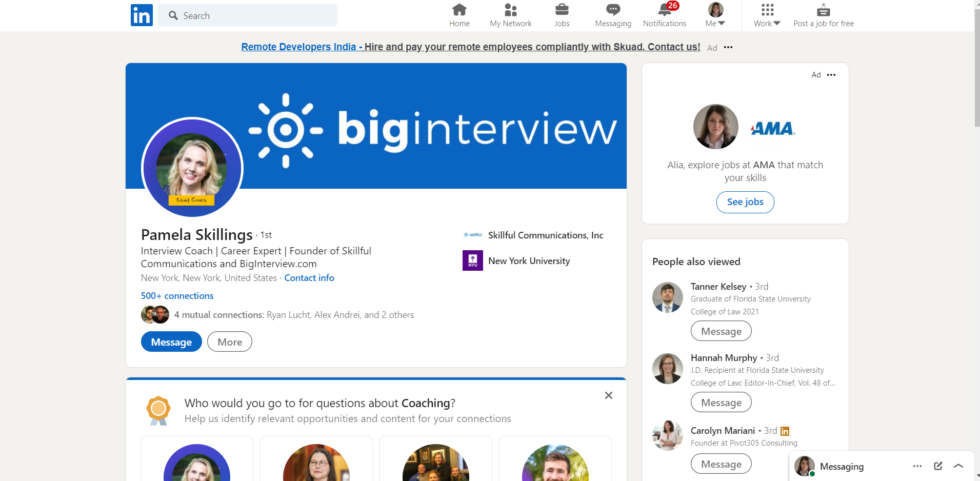 As you are designing your profile, here are some things to keep in mind:
Include a clear and professional photo of yourself
Fill out as much of the profile as you can
Include links to important work (this can double as a portfolio)
Connect to professional people you already know
Customize your URL
Use proper keywords
Portfolios
For some professions, your portfolio is just as important (if not more so) than your resume and work history. Your portfolio is a verifiable sample of your actual work. Anyone can say they're good at what they do, but your portfolio proves it.
You can use your LinkedIn profile as a portfolio hub if you'd like so that all of your materials are in one place.
You can add featured projects under your "About" section: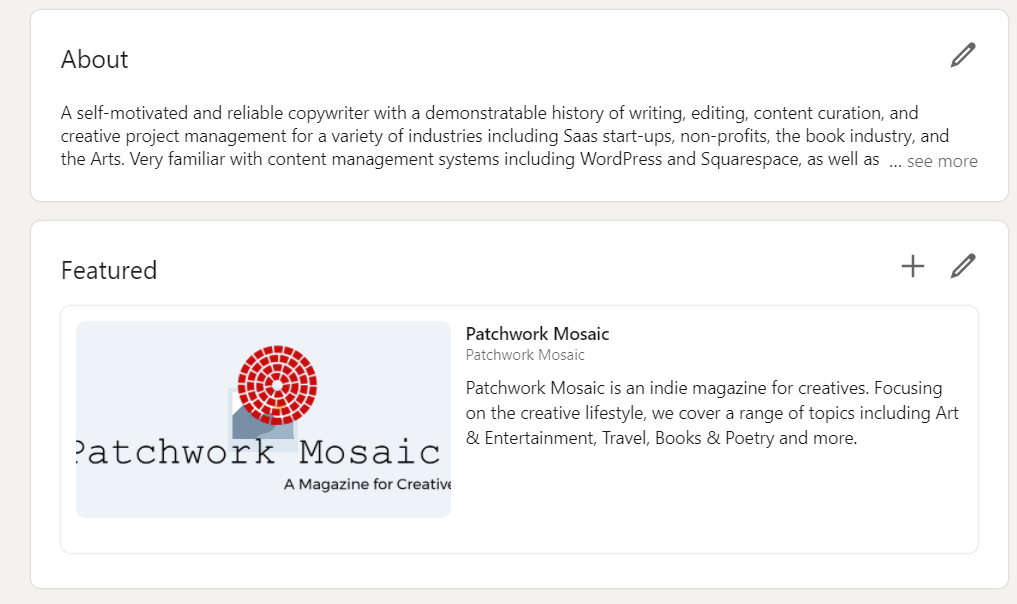 Or you can add links to projects as a part of your job description: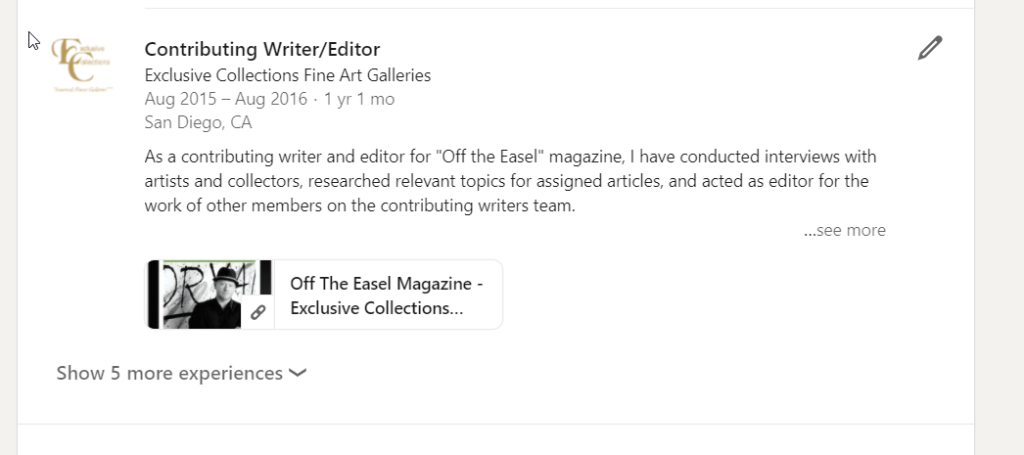 If you'd rather not use LinkedIn, branch out and explore other platforms to host your portfolio.
Whether you choose to build your own website, host on a different platform, or simply use LinkedIn, here are some best portfolio practices to keep in mind during your interview preparation:
Make it easy to navigate and effortless to use
Include only samples that are relevant to the job you're applying for
Don't include too many samples–they won't have time to view them all
Include only your best work
Add captions briefly explaining each project and its scope
How to Schedule a Job Interview
Time management is an essential life skill as well as a foundational skill to have in the workplace. Scheduling your job interview is the first step to proving you have this essential workplace competency.
Schedule Your Interview Smartly
When offered an interview, double-check your calendar to make sure you are available at the suggested time. While mistakes do happen, it won't look very good if you accidentally double-book yourself and have to re-schedule.
Make sure that interview day is free of any stressful events or hurried errands directly before the interview time. You should also check in with your partner and any caregivers before confirming your interview time, in case there is something important taking place at the same time you need to be present for.
It's easy to get lost in the excitement of being called in for an interview, but be sure you do your due diligence on your availability before enthusiastically agreeing to the first suggested time the interviewer gives you.
Be On Time
It should go without saying, but make every effort to be on time for your interview. A 5 minute or so delay is usually looked over with a valid explanation, but it can also count as a mark against you, especially if you rush into the meeting looking harried and unprepared.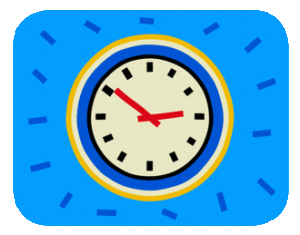 If you are running late and you know you're going to be even one minute late, quickly email or call and explain. Give an estimated time of arrival and, if possible, a good reason for your tardiness.
It's easy to run late due to unforeseen traffic, parking issues, trouble finding the meeting place, car trouble and the like. Plan time for unforeseen things to happen before you leave for your interview so that if something does come up, you'll still have plenty of time.
How to Dress for a Job Interview
Dressing appropriately for a job interview depends a lot on things like the industry, company size, and culture. For instance, a corporate job in New York City will require a different sort of look than a family-owned bakery in South Carolina. But no matter how laid back the vibe is, you'll want to follow a few rules for wardrobe during your interview preparation. 
Don't be afraid to go with the classic suit. Even if the company has a casual dress code, you can't go wrong by looking professional. It doesn't just make a good first impression, it also shows you're serious about wanting the job.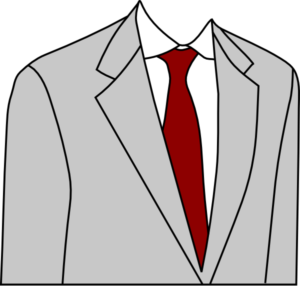 If you really don't want to wear a suit because of how casual and creative the workplace is, still go for something business-like and put-together (leave the graphic tees and ripped jeans at home).
Be fashionable but not loud. This isn't the time for your novelty socks, huge dangling earrings, or fluorescent tie. If you get the job, you can start to show off your personality more.
Don't forget to take care of grooming. It's not just clothing you need to focus on, it's also the rest of your appearance. All hair should be neat, including facial hair, and nails should be trimmed and, for women, manicured. Scent is important too. Be light handed with your cologne or perfume and make sure you have good breath.
Whatever you decide to wear, make sure you try on your outfit the night before. You want to take a moment and check that everything is clean, unwrinkled, and crisp looking. You don't want to get ready on the interview day only to realize your shirt has a stain in it or your skirt doesn't fit anymore.
Ready to land your Dream job?
Chapter 3:
How to Research a Company Before a Job Interview
One of the best things you can do during your job interview preparation is to
do your research ahead of time
. Not only will you sound more intelligent and confident during the interview,
but you'll be able to drop in specifics throughout the conversation
that will show you've done your homework. Focus your research on three key areas.
Research the Product or Service the Company Produces
This is pretty basic, but worth doing. You can find this kind of information on the company's website (the "About Us" section is usually a good place to start) and by searching for news articles written about them.
You'll also want to comb through the company's social media accounts. They tend to be updated more often than websites and you might learn something about an upcoming product launch or new initiative.
Research the Role and Team
The best candidates tend to explain exactly how their own experience matches the job description, so comb through the job post and see what tidbits you'll want to bring up. You can also see who had the job before you and their background/where they are heading next.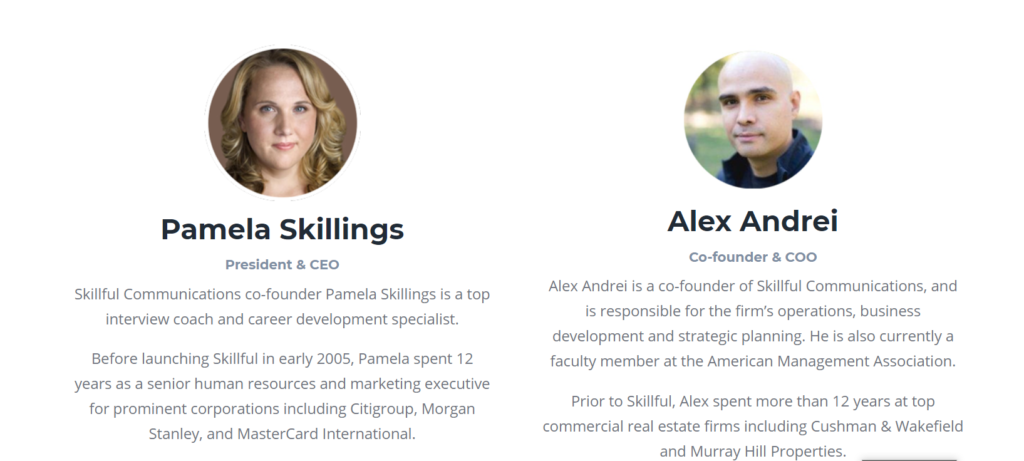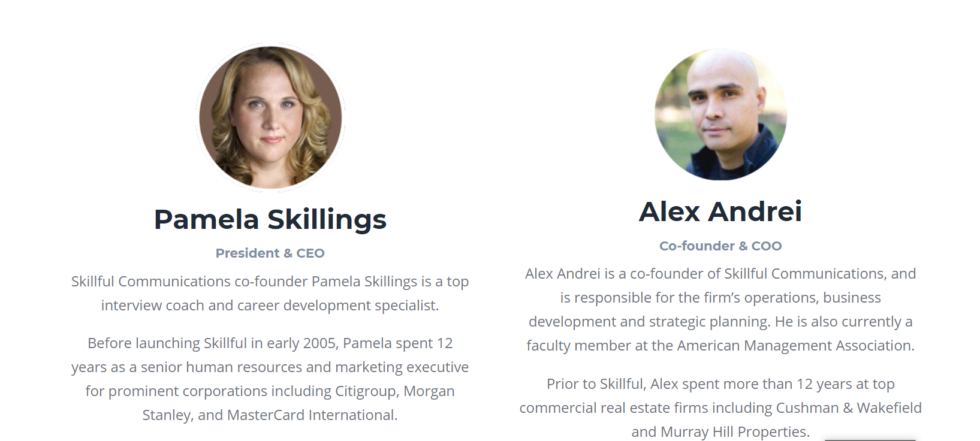 And since you know the names of the people you're going to interview with, do your due diligence during your interview preparation and learn what you can about them ahead of time. Start with LinkedIn profiles (you can see basics like where they went to school and what organizations they're a part of as well as what news they like to share) and check to see if they have written anything on the company's blog or industry newsletters.
Research the Company Culture
By getting to know the vibe of the company during your interview preparation, you'll be able to answer the question "Why do you want to work here?" with ease. You'll also know if it's going to be a good fit for your goals and personality.
You can tell a lot about a company's culture by their social media posts and the way their accounts interact with people. Do they stay super professional or kid around with their followers?
Then check out Glassdoor, where you can read what other employees say about working for the company. Do employees say the company values work/life balance? Do they say individuality is encouraged? The answers to these kinds of questions will give you an inside view into what it would be like if you got the job.
The Importance of Body Language in Job Interviews
Experts say the majority of the way you communicate with other people is nonverbal, meaning it's the way you look, the tone of your voice, and your body language that can make the biggest difference in how you're viewed during the interview. This is especially important since the interviewer is going to make some pretty fast judgments about your strength as a candidate.
You don't want your slumped posture, lack of eye contact, or nervous hand movements to take away from the amazing things coming out of your mouth.
Here are some key points to keep in mind and practice during your job interview preparation:
Make eye contact
This is possibly the most important take-away about body language: Look your employer in the eye instead of staring down at your hands or off in the distance. (A poll of senior managers listed eye contact as the most important body language to pay attention to in an interview.)
Eye contact helps convey how interested you are in the job and that you are really interested in what the interviewer is saying. That said, keep it natural by glancing elsewhere sometimes and blinking normally instead of giving a death stare.
Overcome nervous ticks
A lot of people have little fidgets they do when they're nervous, like playing with their pen, twirling their hair, cracking their knuckles, or tapping their foot.
You're going to want to try your best to avoid those kinds of ticks since they can distract the interviewer from what you're saying and make you seem nervous and unconfident.
Here is where practice can make perfect. After doing all of your interview preparation, go through mock interviews with friends while focusing on stopping those nervous ticks (record yourself if you want to see how much you do them).
Practice Your Interview, Win the Job
Good interview preparation is about practice. It's not enough to merely read advice. You have to put it into action. Big Interview's practice tools simulate live interviews in real time, making you really good, really fast, guaranteed.
Get Instant Access
Appear confident
The more confident you can appear in a job interview, the better. But there's a fine line between confidence and arrogance. The right body language can go a long way to help your cause. You don't want to slump–this makes it seem like you're bored and not energized by what you're hearing.
Instead, sit tall with your shoulders back and your chest open (that means no crossing your arms in front of you or resting your chin on your hand). If you don't know what to do with your hands when you aren't talking, place them in your lap or on the table.
You should also lean slightly forward and nod every now and then when they are talking (this shows you understand what they're saying and that you like what you hear).
Ready to land your Dream job?
Chapter 4:
Preparing for Phone and Video Interviews
During your job search, you might be asked to do an interview via phone or video. This is especially common for first-round interviews, since it's a way to narrow down who actually comes in for an in-person meeting. In fact, 60 percent of HR managers use video calls to weed out unqualified applicants.
But as common as phone and video interviews are, they can require additional skills compared to an in-person interview. Here's how to put your best foot forward in a phone and video interview, so you get called in for round two.
Acing the video interview
With both video and phone interviews, you will want to do all the same interview preparation work that you do for in-person interviews (research the role and company, think through your answers to common questions, etc.). But you'll then need to do a little more to make sure it goes smoothly.
Put your best virtual face forward
A few tweaks can make you look great on camera.
Place your laptop up so that the camera is angled slightly down on your face. This tends to be the most flattering angle.
Pick the right background. A nice bookcase or screen is a great backdrop for your interview, but any clutter-free area will do. Remove anything questionable, like a "Legalize Weed" poster or empty beer bottles. It's not just looks you should think about while choosing your location–you also want to make sure it will be quiet when you are doing the interview.
Put on a full outfit. Dress like you would for an in-person interview, including pants or a skirt. If you need to stand up for some unforeseen reason, you don't want to have on workout shorts or pajama bottoms. As for colors, try to go with a soft solid, like a pretty blue. White and black can be less flattering on a video call.
During the call, move the video window on your monitor as close to your camera as possible. This way, when you're watching the person speak, they will see that you're looking at them.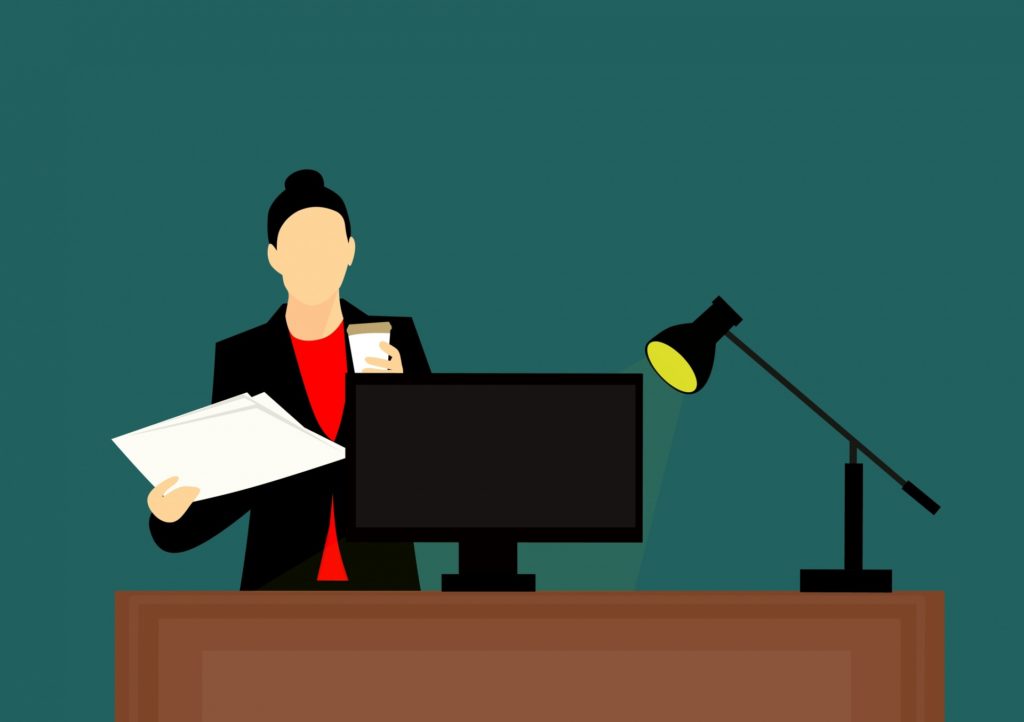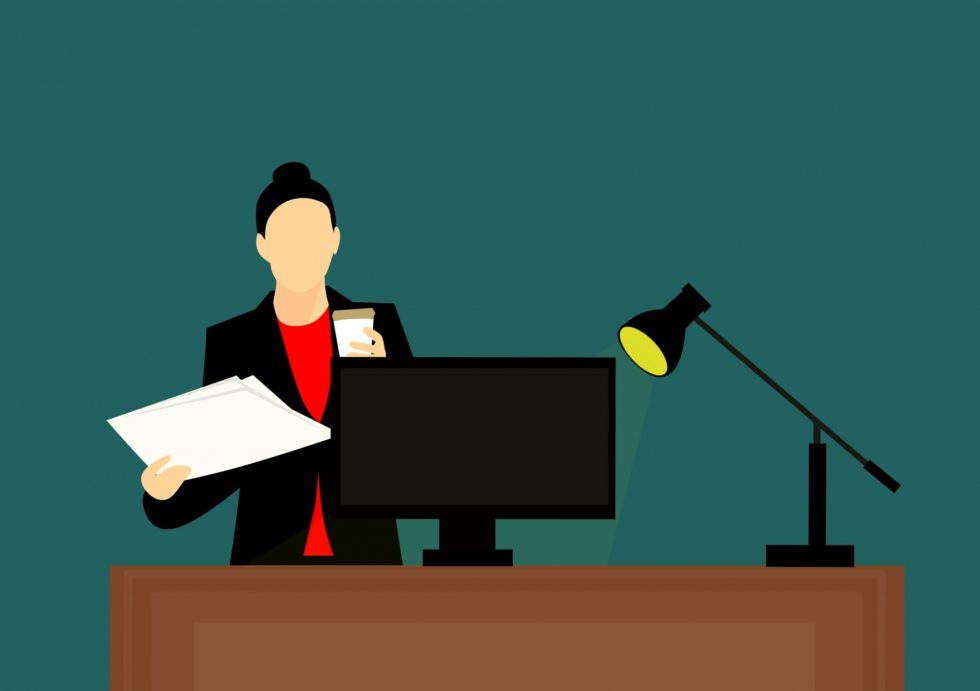 Test your tech before the interview
During a video interview, you have the added hurdle of making sure your technological devices don't glitch at a pivotal moment. The interviewer will understand if you have a frustrating technical hiccup, but do everything you can to make sure your video interview goes smoothly. You can do interview preparation by:
Making sure your laptop is fully updated
Downloading the software that's going to be used (Skype, Zoom, etc.)
Ensuring your camera is working
Testing your audio quality
Checking that your internet speed is fast enough (when in doubt, hard-wire your computer to your modem) and close all other windows/applications on your computer
Double-checking that your username is professional
Practice seeing yourself on camera
Do a few test runs with a friend
Video interviews are becoming more and more common, so it's important to feel comfortable and confident being and speaking on camera. If you are super stiff and uncomfortable with camera interviews, factor that into your interview preparation and make sure it's something you work on before the big day.
Acing the Phone Interview
In some circumstances, you'll be asked to do an old-fashioned phone interview. Interview preparation for a phone interview is a little different from getting ready for a video interview–you don't need to worry about how your background looks, your personal appearance, or whether your computer is going to work smoothly. But phone interviews can actually feel harder since you can't see the person you're talking to. That said, you can still set yourself up for success:
Find a quiet place without distractions to do the interview
Have your resume and a few key points you want to make written down and within reach (this will help calm your nerves)
Smile during the interview–the interviewer will be able to hear it in your voice and you'll come across as warmer
Try standing instead of sitting–it can help you sound more confident
Ready to land your Dream job?
Chapter 5:
How to Practice for a Job Interview
An actor would never try to play a part without rehearsing first, and you shouldn't show up to a job interview without having done a dry run a few times during your interview preparation.
Do Mock Interviews
Tools like Big Interview can help you get really comfortable answering typical interview questions geared towards your specific industry and circumstances. You'll be able to record yourself and watch it back, helping you see how well you came across and whether or not you had any nervous ticks.
Practice Your Interview, Win the Job
Good interview preparation is about practice. It's not enough to merely read advice. You have to put it into action. Big Interview's practice tools simulate live interviews in real time, making you really good, really fast, guaranteed.
Get Instant Access
Prepare some questions to ask at the end
Every interview will end the exact same way; with the interviewer asking if you have any questions. Whatever you do, don't just say: "No, I think you covered everything." Even if it's true, you want to have one or two follow-ups ready so that it shows you're really interested in the job and came prepared.
Use that great research you did in your previous interview preparation to compose a few questions in advance and you'll be all set. If you're really stumped, here are some good go-tos:
Can you discuss the project you'd like to be immediately addressed by the person you hire?
What are the main goals of the company for the next 5 years?
Can you tell me more about the team I would be working with?
When do you hope to have this role filled by?
Send a Thank You
Nothing puts you in a positive, professional light like sending a post-interview "thank you" email. Send it within 24 hours of your interview since you'll still be fresh in the interviewer's mind. A good rule of thumb is to have it appear in their inbox sometime the following morning.
Keep the email short and to the point. Use a few paragraphs to remind them that you are a good fit for this job, bring up specific things you heard in the interview that you're excited about, and reiterate some of your top selling points. Here is a good example to follow:
Subject: Thank You | Senior Account Executive Interview
Dear Ms. Smith,
I appreciate the time you took to meet with me yesterday to discuss the senior account executive opening. The more I heard about the position and the company, the more excited I am about the opportunity. It would give me the chance to use my existing network of media contacts as well as my experience planning and executing large-scale events.
I was also happy to hear about the company's goal of mentoring junior staff. That's always been a passion of mine and I was even awarded the "Mentor of the Year" award at my last job.
Please let me know if there is any additional information I can send you. I look forward to speaking with you further about the role.
Sincerely,
John Lawrence
[link to online portfolio or LinkedIn page]
Before you hit send, read it over carefully to make sure there are no typos or mistakes (that would end up hurting your chances of getting the job instead of helping them). To be really sure, have a friend read the email before you send it.
As you can see, job interview preparation will take some time and effort. But doing things like researching the company, selecting the right outfit, and practicing the interview ahead of time means you will give a great first impression, convey your skills clearly, show your enthusiasm, and give yourself the best chance possible of getting the job offer.
Practice Your Interview, Win the Job
Good interview preparation is about practice. It's not enough to merely read advice. You have to put it into action. Big Interview's practice tools simulate live interviews in real time, making you really good, really fast, guaranteed.
Get Instant Access
Want to learn more about interviews?
Resume Writing 101
Learn how to write a job-winning resume in no time.
Coming soon
Job Search Documents
Impress your future interviewer with well-written cover letters, LinkedIn profiles, and portfolios.
Coming soon
Ready to Land a New Job? Let's Do It!
Big Interview will guide you through the process of becoming really good, really fast. Guaranteed.