In this article, we will break down some key points to keep in mind when interviewing for international remote jobs, as well as give tips that will guarantee you a successful interview experience.
International Remote Jobs, Culture, and Etiquette
We will start off with an important yet often overlooked fact about international remote jobs, which is that local etiquette may vary.
Cultures differ in terms of what actions and demeanors are seen as acceptable during interviews and remote work hours. These can range from the volume of your voice to the amount of eye contact made during the interview. A large part of the impression you leave behind will be based on your actions, attitude, and non-verbal communication.
For example, in Western, English-speaking countries, loud, clear, and open communication with maintained eye contact will show confidence, interest, and enthusiasm. Candidates are expected to draw on their experience and to clearly articulate their best qualities and why they are an excellent fit for the job.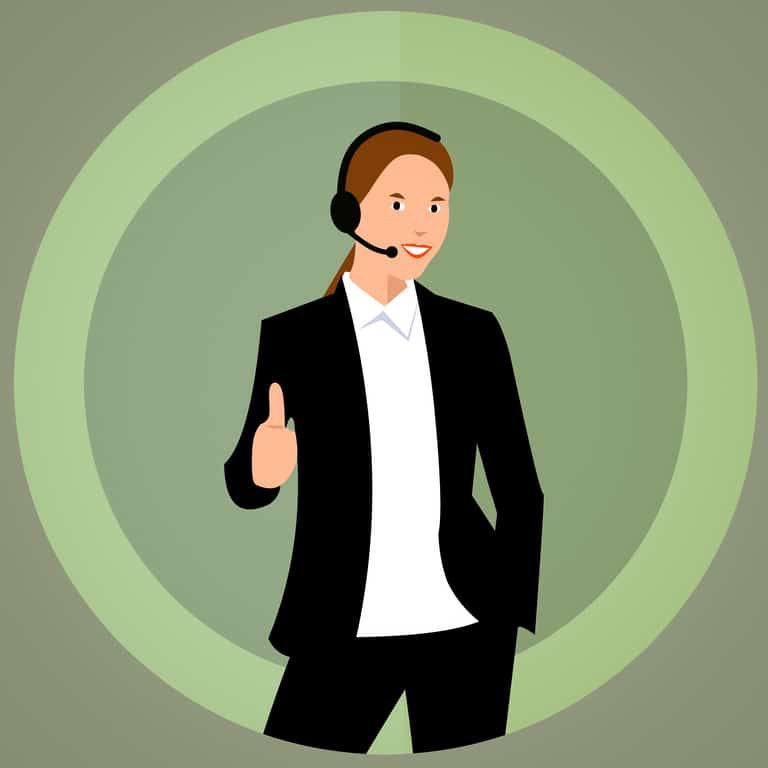 However, some cultures prefer a more tempered approach, valuing humility and modesty in their employees with their achievements being subtly showcased through their application and resume. In this case, constant eye contact and a loud speaking voice can be interpreted as rude and brash, and talking about your previous experience can be seen as boastful and arrogant.
Discussing salary also falls into this category. Different cultures have different views on how (and more importantly when) salary should be discussed. It is often advised to ask and answer questions about salary expectations. However, in some cultures, it is either improper or downright rude to discuss salary during interviews.
We recommend researching what cultural differences might exist and trying to tailor your remote job interview preparation to fit these differences. This way, you will not give the wrong impression and will demonstrate that you are in tune with local work etiquette.
Multilingualism and Multiculturalism
After you've researched and understood the differences in culture and etiquette, you can practice leaning on one of your biggest assets; the fact that you are an international candidate. What do we mean by this? Well, as an international candidate, you can place emphasis on cross-cultural communication.
First and foremost, workplace communication is extremely important. As more and more companies are expanding and looking for candidates globally, chances are that they already have employees from varying cultural backgrounds. Maintaining a healthy relationship between these different groups is a net positive. As an ESL candidate, you can use this to your benefit.
In your interview, highlight your own multilingualism and the insight it has given you. Give real examples of times when these skills benefited your work environment. Excellent cross-cultural communication is a skill that is highly valued, and showing that you can break down cultural and language barriers will increase your value as a candidate.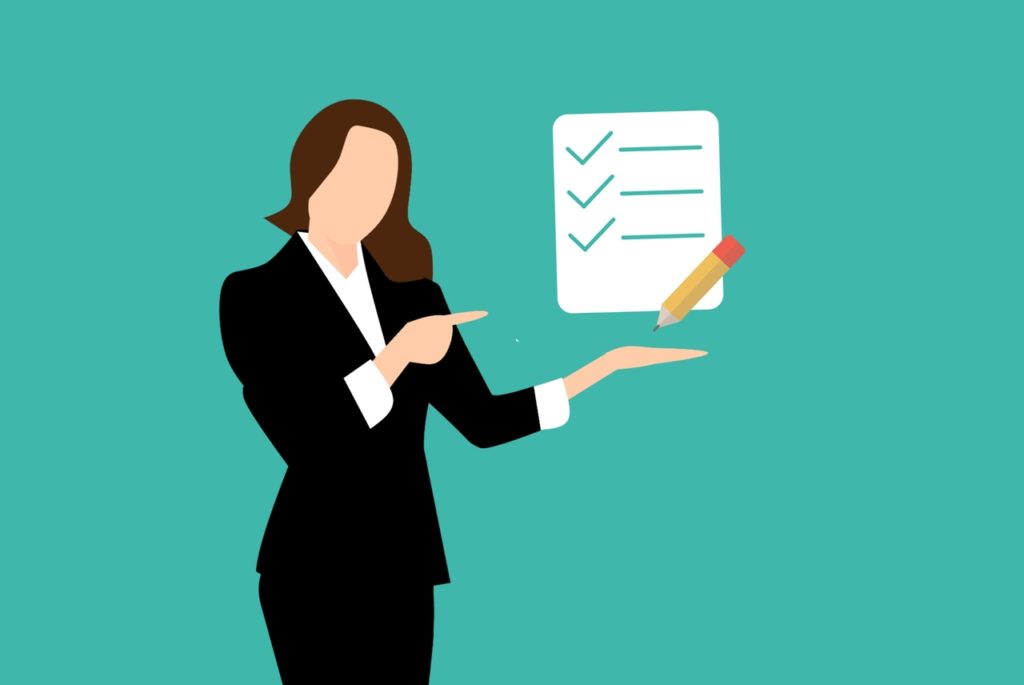 To prepare for this, it may be beneficial to read the job listing again, carefully, to know just how much this aspect should be highlighted.
For example, managerial positions will benefit most from a handful of specific anecdotes about settling disputes or cultural misunderstandings, whereas other remote jobs might just need a small overview of past experiences.
Learning about the company's policies, business model, and approach to international hires might aid you in tailoring your approach.
To get a feel for this, research the company's "About Us" page, as well as community pages and blogs. A company that proudly showcases their international hires will place more weight on excellent communication skills during an international remote job interview.
Language Requirements and International Remote Jobs
It is important that you meet the language requirements when applying for a position. Proficiency in English is often a requirement when it comes to international remote jobs all over the world, but most won't ask for formal proof of your language skills.
Still, the quickest way to prove your English knowledge is with a certificate of proficiency. These come in all levels ranging from beginner to proficient and they cover all integrated language skills (listening, reading, writing, and speaking).
Practice Your Interview, Win the Job
Good interview preparation is about practice. It's not enough to merely read advice. You have to put it into action. Big Interview's practice tools simulate live interviews in real time, making you really good, really fast, guaranteed.
Get Instant Access Today
There are a handful of noteworthy certificates that are internationally recognized and will help you no matter what position you're applying for. Most of these come with their own ranking system, but they are all comparable. Keep in mind that some of these certificates expire and need to be re-taken after a few years.
TOEFL® is one of the most popular tests to take since, aside from it being internationally recognized, it can also be done online, from the comfort of your own home (TOEFL® iBT). This certificate is valid for only 2 years.
IELTS Academic is also a popular choice and is sometimes a must for specific international remote jobs that have higher English requirements. This certificate is offered by the British Council and is also valid for only 2 years.
Finally, Cambridge English Language Assessment offers certificates for all levels which, although used mainly in the UK, are internationally recognized and are accepted by many companies and universities. It is generally not as popular as the previous two, but it does have the major benefit of not having an expiration date and is a great complement to all of your applications.
Before applying for a test, research what the requirements for the remote jobs you are applying for are. Some companies might only require an intermediate knowledge of English. Still, looking into these specifications will help you decide on what certificate is best for you.
Practice your English
Aside from certification, interviews are the perfect place to prove your skills. Sadly, there is no quick and easy way to master a language, which is why practicing your English before your job interview is crucial in showing the best that you can offer.
Brushing up on the basics is a great place to start, both in terms of grammar and the job and interview-specific vocabulary. Research will be your friend here since there are many resources covering these basics online (e.g., resources given by the English proficiency test sites mentioned before).
In terms of conversational English, exposing yourself to the language and actively speaking it will benefit you the most.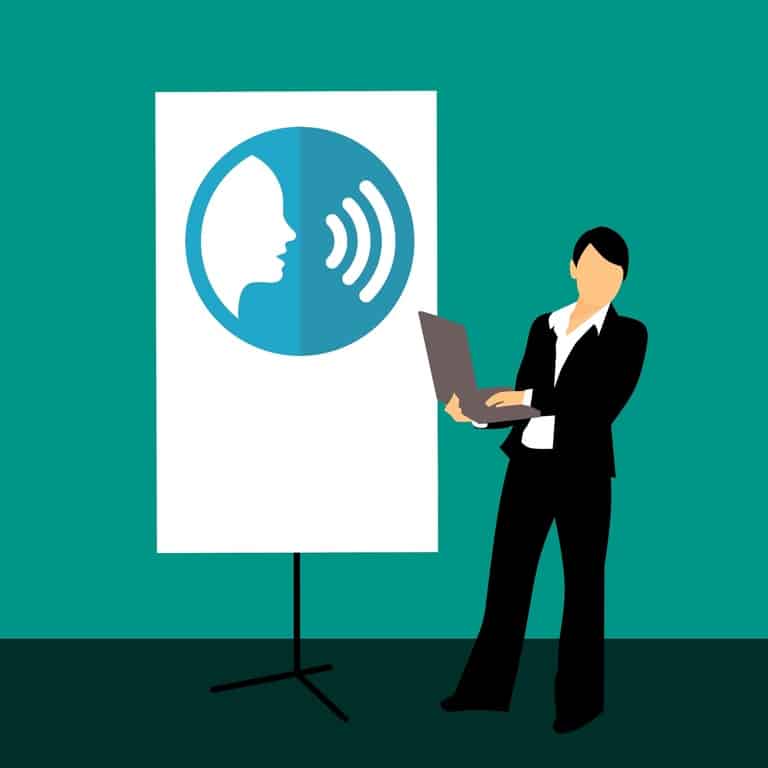 We recommend finding a novel, short story, or even a poem and reading it out loud to friends, family, or even to a mirror.
This will not only get you accustomed to hearing yourself speak in English but will also improve the fluency and speed at which you can formulate and connect sentences.
If you're after more quality practice, we here at Big Interview also offer an AI-based virtual practice interviewing tool. In addition to video lessons and deep dives specifically tailored towards ESL candidates, our tool offers mock interviews which allow you to record your answers to pre-recorded questions and play them back to perfect your English language skills.
Keep International Time Zones in Mind
Punctuality is key in any job, and you will no doubt come across this while working remotely in the global job market. Timeliness is especially important for video interviews. Since it will be the first impression that you give to the interviewers, you do not want to be the candidate that was late without prior warning. This only shows tardiness and unprofessionalism.
This is why we recommend doing a quick bit of research into the time zone differences between you and your interviewers, knowing when work hours begin and conclude on both ends. It is also very important to keep daylight savings time in mind. This is because time zones enter and exit daylight time at different rates and on different dates.
Make sure that you account for this factor because it can shift the interview time by one hour in either direction. When you have established this, suggest a time that is reasonable for both parties so that all time-related misunderstandings are avoided and you can be punctual on your big day.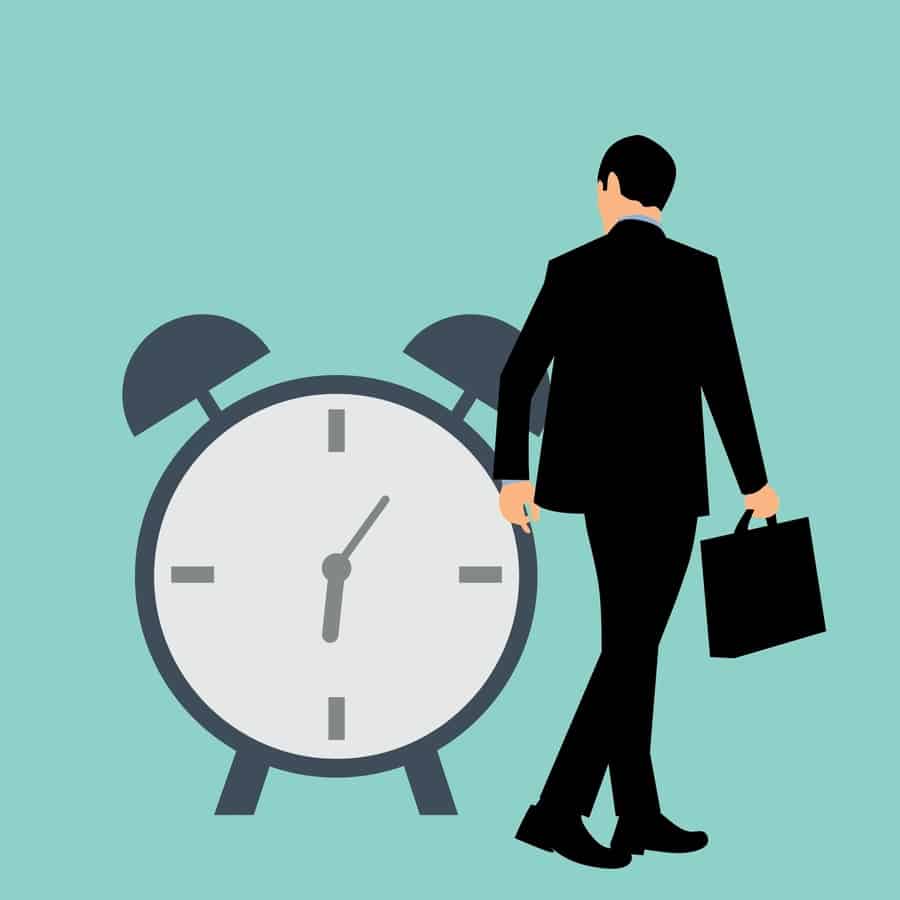 This doesn't just apply to your interview. Time zone differences are an aspect of international remote jobs that you must learn to adapt to. True, for most of the time you will be working during the day when it's most comfortable for you.
However, you should also prepare to work odd hours if the time differences are significant. Meetings at midnight or daybreak can be regular, ongoing occurrences when working internationally.
Still, this should not discourage you! Proper organization of your days (including sleep schedules), keeping track of deadlines, and open communication with your employers are just a few of the things that can help you keep on top of everything.
This is not only important for your own professional sanity, but also for your interview. Questions about availability and dealing with time zone differences crop up in interviews every now and again, and being ready for them shows not only that you're versed in the ins and outs of remote work, but also forethought and readiness when it comes to working for that specific company in that specific time zone.
Keeping these few small details in mind will elevate you from a good candidate to a great one!
Set Up and Practice for International Remote Jobs
What you say in an interview is only part of the impression that you will leave with recruiters. Everything about your setup and surroundings will speak volumes about you as well, so fine-tune these small details to ensure the best possible outcome.
For example, the placement of your webcam or in-built camera can drastically alter your interviewers' perception of you. To ensure that you present yourself from as good an angle as possible, raise the camera to just a bit above eye level (either through a stand or by using a stack of books or boxes). This will not only help your posture by avoiding hunching over your desk or looking down into the camera, but it will also help you better frame and light your face and background.
Once you have your webcam set up correctly, it is vital that you light your face properly. What you're aiming for is a nice, even lighting across your face. Lighting from above can create shadows under your eyes which can make you look tired and lighting from behind creates a shadow on your whole face as well as being distracting if the light source is in frame.
This means that you should either be turning towards a window for natural light, using two smaller light sources behind your camera to eliminate shadows on either side of your face, or using a single source of light shining on a white wall in front of you so that all of your features are highlighted properly.
With these small details tweaked, you should already notice a significant difference. However, how things are shown is only part of what makes a great setup. Knowing what to show is also important. Your outfit and background can equally divert the attention of remote job recruiters.
Consider clearing away any colorful clutter in the background or simply face your camera away from it to ensure that all attention is on you. In the same way, think about your outfit. Avoid wearing pure white, pure black, or any loud, high-contrast colors and patterns that can be distracting. You want to aim for something that separates you from the background, while also complimenting it through a pleasant color scheme.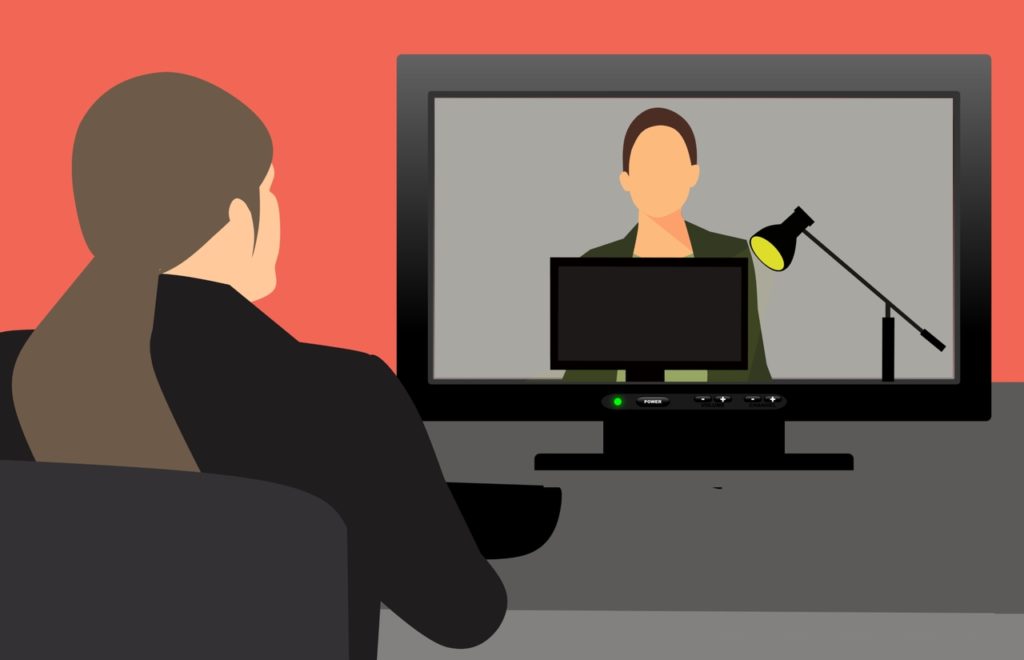 When it comes to pre-interview setup preparation advice, the most important tip is to do a test call. This is best done on the platform where the interview will take place on so that you can familiarize yourself with the software, as well as make sure that both your video and audio work as intended, and that there will be no complications on the big day.
Being comfortable within the space in front of your device is also an important factor. This includes eye contact with the screen, posture, and non-verbal communication. Be aware of the space around you and the framing of your camera so that all hand gestures, nods, and general body movements are within full view.
Once you have your setup perfected, do several mock interviews where you go over some questions that are frequently asked by recruiters, as well as questions specifically relating to your own field of work that might crop up. The more you practice, the easier it will be to make the best possible impression.
It is also beneficial to have someone to practice interviews with. This can be anyone from relatives to friends that you can jump on a video call and rehearse with.
Big Interview is also the perfect tool to help you perfect all aspects of your interview skills and to avoid common pitfalls during an interview. You can read more about our software and how it can help you train for and succeed in interviews here.
These are just a few basic tips on how to set up for and practice video interviews. If you want an in-depth overview check out our Ultimate Guide to Acing Your Next Video Interview which breaks down and expands on all of these key points.
Writing a Thank You Email
Once an interview has concluded, it is common courtesy in Western English-speaking countries to write an email thanking the interviewers for their time and for the opportunity.
This is especially true for remote job interviews as it helps not only to showcase your professionalism but also allows you the opportunity to fill in gaps that might have been left during the interview process and solidify your position as a worthwhile candidate. Plus, it is just a great way to reinforce your excitement and attitude towards work.
Practice Your Interview, Win the Job
Good interview preparation is about practice. It's not enough to merely read advice. You have to put it into action. Big Interview's practice tools simulate live interviews in real time, making you really good, really fast, guaranteed.
Get Instant Access Today
To help you formulate this most appropriately, we have put together a guide on How to Write an Interview Thank You Email which covers all aspects of the post-interview correspondence and breaks down the anatomy of the perfect email to send recruiters and interviewers.
With the growing trend of working remotely, more and more employers are seeking international workers. However, keeping the few tips discussed in this article in mind will help you stand out and stay ahead of the ever-expanding market of international remote jobs.